A Quick Guide To Spring Your Garage Door Into Action
Garage doors today are one of the best ways to express yourself to the world creatively. Driving down your neighborhood, you'll notice that more people than ever have started to customize their garage doors with unique styles and designs. These garage doors are indeed a style statement. However, they are a lot more. They're an intricate web of various parts that fit together to create harmony.
While opening and closing your garage door, you use various springs installed in them repeatedly. These springs are one of the main parts of your garage door. Without them, the door fails to function correctly. That is why choosing the right spring for your garage door can significantly increase ease of use. There are two different types of springs used in garage doors: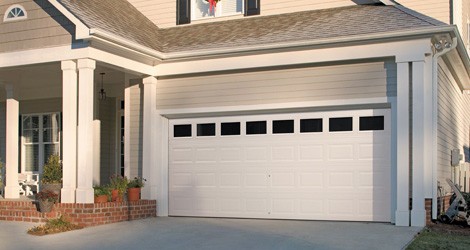 Torsion Springs:
These springs are used to do heavy-duty work. They are a bit costlier than the alternatives, but last longer. Commercial buildings generally use torsion springs because the door is used a lot throughout the day. These springs have a 15,000-20,000 cycle expectancy. This makes them ideal for commercial use. They also require fewer parts and last longer.
Extension Springs:
Extension springs are often used in homes where the garage door is opened and closed comparatively fewer times. They are more cost-efficient and can last for about 10,000 cycles. This means an average of six to seven years if you don't use your garage door a lot. However, there are more parts required to install them. In this case, a professional garage door service can help install them properly.
What Should You Look For?
Regardless of the type of garage door spring that you need, it is smart to look for a professional garage door repair company. Finding the right company for a broken garage door spring replacement can be a difficult task. The best garage door service companies should possess the following features:
Same Day Service-
No one wants to wait long to get their garage door repaired. Having a service come and look at your garage door within twenty-four hours is the most convenient.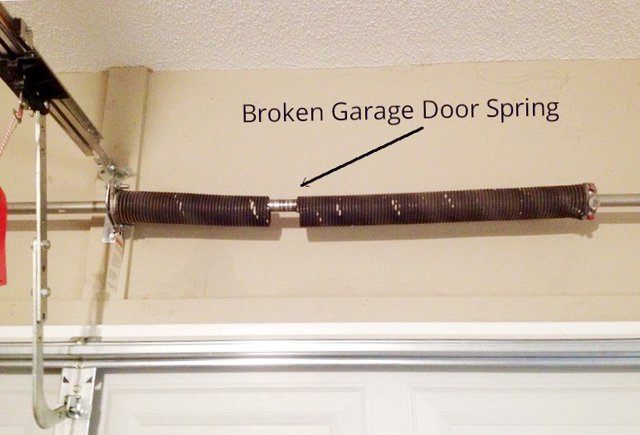 Quality-
What good is a service if it doesn't last? Quality products and expertise are essential for any garage door repair. We keep that as our first priority.
Professional Skills-
Garage door repair and installation is a complicated job. When it is about broken spring replacement in Bellevue, we serve you just right. You need a service that knows how to deal with these kinds of problems. That is all our team of professionals is. 
Cost & Quality-
The lowest price is not always the best price. Quality parts and installation matters when selecting a company for a broken spring replacement. The better the service job, the longer your garage door springs will last.
Transparency-
The most satisfying thing about an excellent garage door service is that you are not left confused. Right from the moment our technician arrives to take a look at your garage door, your curiosity is understandable. We help you understand the problem. Once you know what the problem is and what is being done to fix it, things get easier. Now, you know exactly where your money is going.
Replacing your garage door springs will help your garage door last for many years. Regular maintenance check-ups and service updates will also help your garage door last even longer. Requesting regular maintenance services from Bellevue garage doors gives you peace-of-mind. We send only the best technicians to your place. When it comes to quality, you just can't compromise. Our maintenance services are incredibly cost-effective. You will certainly save yourself the trouble of worrying about your garage door again.